Does Artificial Grass Stay Green In San Diego?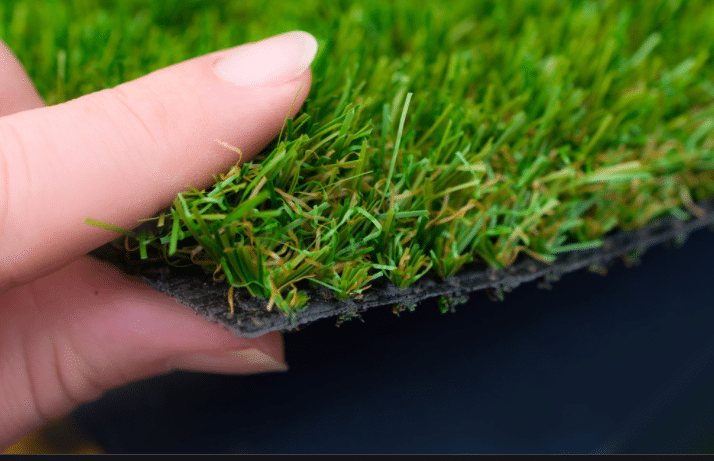 There are several reasons why people are now choosing artificial grass. It drains easily, has little to no maintenance, and can be used all year round. One of the most common questions with synthetic turf installation is if artificial turf will stay green. Since artificial turf is installed in the open air, it is, more often than not, exposed to direct heat from the sun, especially UV radiation. Previously artificial turf earned a reputation for losing its color. After prolonged exposure to the sun, the bright green nylon fiber began to fade at an alarming speed, and within a few years, the fake grass actually looked fake.
However, advancements have been made in the manufacturing process of artificial turf over the years, and it is now much more resistant against fading. In fact, with the newer types of artificial turf fiber, manufacturers are now able to offer warranties against fading. This means that if you do experience any color fading within a specific amount of time, the manufacturer will replace the artificial turf for free. So if you're worried about your artificial turf losing its color, don't be – most modern-day artificial turf is made to withstand the sun and will stay green for years to come.
UV Radiation
If you're still not convinced, then why not take a look at some of the many artificial turf installations that have been done in direct sunlight? You'll be able to see for yourself that even after many years of being exposed to UV radiation, the artificial turf has maintained its color. So if you're looking for a low-maintenance, durable, and green option for your yard, artificial turf is definitely the way to go.
For more information on artificial turf, please visit our website or give us a call today. We would be more than happy to answer any questions you may have. 
If you're still not sure if artificial turf is the right choice for you, be sure to visit your local synthetic turf dealer to see a live demonstration of how the turf drains and how it will look in your yard. You can also ask any questions you have about the installation process or maintenance. With so many benefits, artificial turf is definitely worth considering for your next home improvement project.
Conclusion
Artificial turf has come a long way and has evolved to be resistant to fading. Advancements in the manufacturing process have ensured that even after years of direct sunlight, the color will not fade. If you're still not convinced, visit Artificial Grass Pros or call us at (619) 332-1177 and see for yourself how it looks after many years of use!