3 Life-Changing Benefits Of Artificial Grass For Pet Owners In San Diego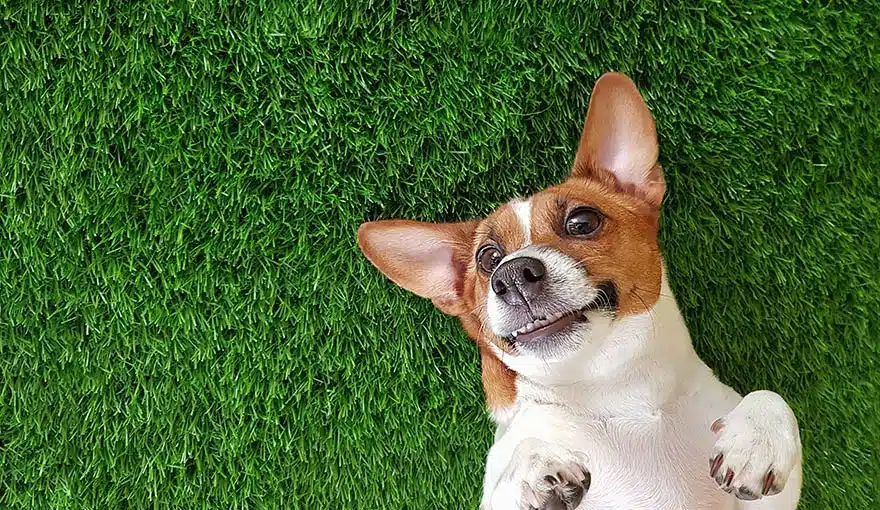 One of the most difficult aspects of having a pet is keeping good grass. Although dogs adore natural grass, their playtime frequently involves digging, chewing up, and causing yard damage. The grass is poisoned by their poop as well. Don't give up on your ideal lawn, though. Use artificial grass to enjoy a beautiful yard and a content dog at the same time!
How Artificial Turf Enhances Pet Ownership
Most pet-related backyard difficulties are permanently resolved once you move to artificial turf. Prepare yourself for a completely new yard experience with artificial turf:
Never Again Deal With Lawn Burn
You've undoubtedly already observed brown or dead spots in your dog's regular bathroom locations. This is known as lawn burning. Dog urine is extremely hazardous to natural grass because it is loaded with nitrogen and associated minerals. However, because turf fibers are completely synthetic, no amount of chemicals from your pet's pee will harm them.
Reduce The Risk Of Pest Infestations Significantly
Natural lawns have wet, shady spots that are ideal for pests like ticks and fleas to breed. Due to this, your dog is more vulnerable to infestation, and your home is, therefore, more prone to flea and tick problems. Artificial grass for dogs prevents them from finding food, shelter, or a place to reproduce, immediately reducing pests in your yard.
Leave Your Yard's Holes And Dips Behind
Dogs love to dig, and it's a great method for them to burn off energy. Natural grass, though, can cause major damage. Those holes not only have a repulsive appearance, but they also present a trip danger for the rest of the family.
FAQs
How Much Is Artificial Grass For Pets?
It depends on several elements, such as:
The size of the area you want it in

How complex will the design be

The type of synthetic grass you go for

Any accessories you want to add, like weed barriers and special infill.
How Much Is Artificial Grass For Pets?
It depends on several elements, such as:
The size of the area you want it in

How complex will the design be
Is Artificial Grass Safe For Pets?
Yes, and much safer than natural lawns at that. Here's why:
Without natural grass and soil, your pets are less likely to encounter ants, bees, ticks, fleas, and other lawn pests.

Artificial grass is also gentler on the paws. There are no grass burrs, twigs, and other things that they can accidentally step on.
Use Artificial Grass Pros to transform your outdoor space into a lush paradise for you and your pets! All it takes is a brief phone call to get your project started. Please feel free to contact us about any project you are considering!
Artificial Grass Can Help You Save Money
Artificial Grass Pros has a large range of synthetic turf to meet your needs! For added peace of mind, any turf installed by our trained professionals comes with a 15-year warranty. Request an estimate from Artificial Grass Pros today to get started or for more information!
Synthetic Turf
Golf Putting Greens
Playground Turf
Pet Turf
Shade Sails
Tree Well Surfacing
Playground Safety Surfacing
Applications
Turf Maintenance
Installations