Top Benefits Of Artificial Grass In San Diego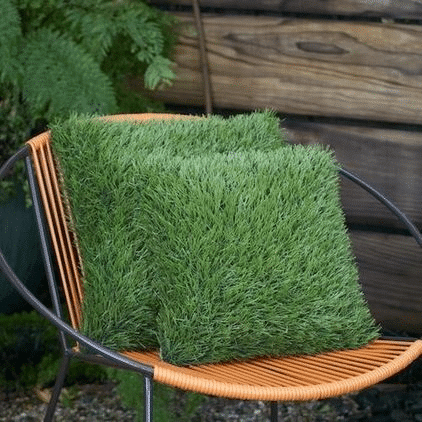 If you're lucky enough to have artificial grass in your garden, you likely have a few astro turf off-cuts leftover after the installation process.
So, what can you do with these off-cuts?
Here are 6 different ways to put them to good use:
Make A Doormat
Astro turf off-cuts make for great doormats! Simply cut them to size and shape, then place them at your entryway. This will help keep dirt and debris from being tracked into your home.
Create A Play Area For Kids Or Pets
Another great way to use astro turf off-cuts is by creating a play area for kids or pets. This is a great way to keep them entertained while also protecting your grass.
Use As Weed Control
If you have a problem with weeds in your garden, astro turf off-cuts can help with that too! Simply place them over the area where the weeds are and they'll help prevent them from growing.
Make A Pathway Or Walkway
Astroturf off-cuts can also be used to make pathways or walkways throughout your garden. This is a great way to add some interest and dimension to your outdoor space.
Use As Mulch
Another great way to use astro turf off-cuts is by using them as mulch for your plants. This will help retain moisture and keep weeds at bay.
Make A Bench Cushion
And last but not least, you can use astro turf off-cuts to make bench cushions! This is a great way to add comfort to your outdoor seating area.
FAQs
When It Rains, What Happens To Artificial Grass? 
Although the sub-base installation may provide issues, the grass itself ought to be completely permeable so that rainwater can flow through it directly to the sub-base. When laid properly, high-quality fake grass should allow rainfall to drain through a drainage base beneath the leveling layer (sand). 
Does Synthetic Grass Become Warm? 
Yes, it may become really hot. Artificial grass often reaches the same temperature as asphalt pavement and has a surface temperature that is 20 to 50 degrees Fahrenheit higher than that of natural grass. During the research, a temperature of 200° F was recorded as the highest. Wow!
So there you have it, 6 different ways to use Astro turf off-cuts. Put them to good use and enjoy your beautiful artificial lawn for years to come! Call Artificial Grass Pros at (619) 332-1177 right away!
Conclusion
If you've considered artificial grass, contact Artificial Grass Pros at (619) 332-1177. Our skilled team will explain our grass selection and installation process.
Artificial Grass Can Help You Save Money
Artificial Grass Pros has a large range of synthetic turf to meet your needs! For added peace of mind, any turf installed by our trained professionals comes with a 15-year warranty. Request an estimate from Artificial Grass Pros today to get started or for more information!
Synthetic Turf
Golf Putting Greens
Playground Turf
Pet Turf
Shade Sails
Tree Well Surfacing
Playground Safety Surfacing
Applications
Turf Maintenance
Installations