Create A Pet-Friendly Yard With Artificial Turf Installation In San Diego, CA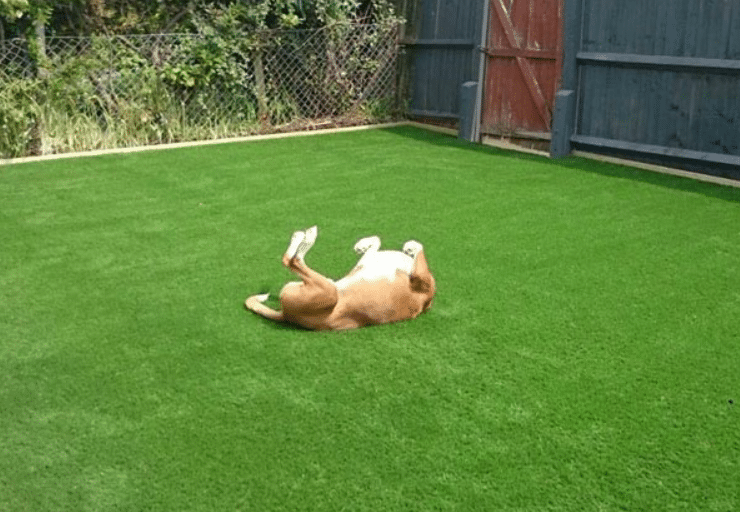 One of the most enjoyable activities for a dog is running around in the backyard on the grass. If they had a chance, they would spend all day outside. However, too much foot traffic on your lawn will ruin the landscape, and at the same time, it may not be a safe place for the dog as well. Artificial Grass Pros consists of synthetic turf solution that consists of installing a Pet Turf San Diego. Unlike real grass, synthetic turf does not pose any danger to your dog's health and provides them with a beautiful outdoor space where they can run around and have fun.
How Artificial Grass Creates Safer Lawns for Pets
Most homeowners are unaware of many hazards that real grass contains. One of the most significant issues is that most of the risks do not affect humans, whereas dogs are much more delicate and can quickly get sick from common lawn issues. By installing artificial grass, you permanently eliminate all the problems.
No more pest infestations
A moist and shady part of a lawn is the birthplace for all fleas and ticks. They quickly infect your dogs upon direct contact. Fleas are tough to remove from your dog's body. The primary way to remove fleas is by using the medication, and that too has its side effects
No more exposure to toxic lawn chemicals
Real grass contains many pesticides and other living things that will destroy the grass if any external actions are not taken. It requires a large number of chemicals to stay alive and healthy. Some of the substances that it regularly requires are pesticides, fertilizers, herbicides, insecticides, and weedicides. These are all toxic in any amount and are also detrimental to human health and the ecosystem.
By installing artificial grass, you will never have to use such chemicals again, ensuring better health and more savings.
No more ingesting toxic weeds and plants
Apart from the highly toxic chemicals, some plants and overgrown weeds in your yard can also harm your dog's health. That can all be avoided by switching to artificial grass that will not have any of these problems.
You will still be able to grow your favorite plant by switching to artificial. They can be cut into any shape and size. So you can easily install flowerbeds and plants of your choice at any spot you desire in your backyard.
Create a Safer Outdoor Space for Your Pets with Artificial Grass
 At Artificial Grass Pros, we aim to provide the highest quality of service to our customers. We take pride in one of the best in the area and have vast numbers of happy customers. Please call us now at (619) 332-1177 to learn more about services.
To get your free artificial grass estimate today, or if you have any questions about our great service, contact the professionals at the top artificial grass and synthetic turf installation company in San Diego.