Benefits Of Artificial Grass For Rooftop Applications In San Diego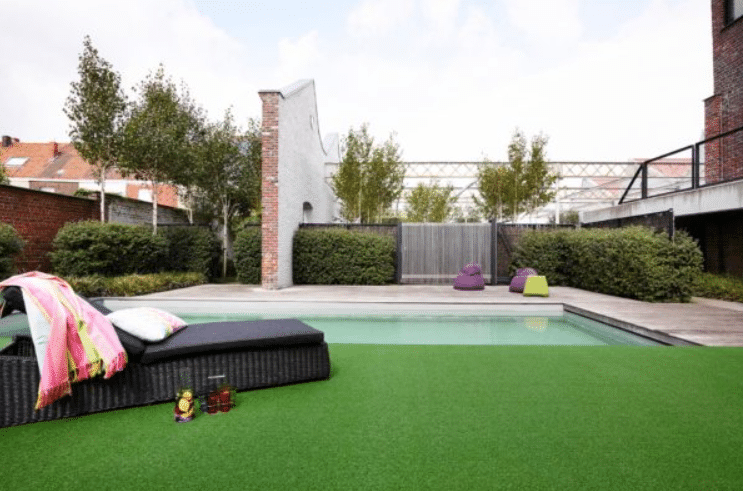 As demand for synthetic Grass rises, people are finding new uses for their favorite landscaping solution. The most popular way to utilize turf, other than traditional landscaping, is by creating a rooftop deck. 
Today the most significant gardening trend in urban areas is to install artificial Grass on rooftops, terraces, and balconies. It has low maintenance and lightweight properties, creating a relaxing space outdoor for guests, etc.
Enjoy outdoor space in the city.
Rooftop artificial Grass creates valuable outdoor space, which is rare in a big city. Big cities have such densely packed housing, which makes backyards and gardens few and far between. Installing artificial Grass can increase the quality of your life in the city or boost your property's value.
Allowing guests, tenants, and customers to soak in views of the city while enjoying a game of cornhole or letting their pets run around in a safe, enclosed space is a valuable commodity that will add a much-appreciated touch of luxury to any urban property.
Enhance a rooftop pool
In case you have a rooftop pool, enhance it with an artificial grass pool deck. Artificial Grass is a functional decking alternative and is better in many aspects including, it is more comfortable to walk on. Artificial Grass Pros products are well-suited to residential and commercial rooftop pool decks of all sizes with drainage capabilities. 
Be More Eco Friendly
Choosing artificial Grass over natural Grass for your rooftop pools is more eco-friendly and much cost-effective in the long run. Natural Grass requires daily watering, weekly trimming, and other daily maintenance. 
Artificial Grass is a low maintenance option that will significantly reduce your gardening costs each month by saving hundreds or thousands of gallons of water. Conserving water in this way—not to mention eliminating the use of harmful CO2-emitting maintenance tools—will help you do your part to save the planet.
Artificial Grass Pros is your best call if you want to convert your rooftop into usable deck space. Synthetic turf will save you a lot. We have been the market leader for over 20 years now, helping distributors, installers, and homeowners alike with all of their artificial grass needs. We will help you find the best turf for your space, extending the life of your rooftop turf installation.