Budget Lawn Ideas: Artificial Turf And More In San Diego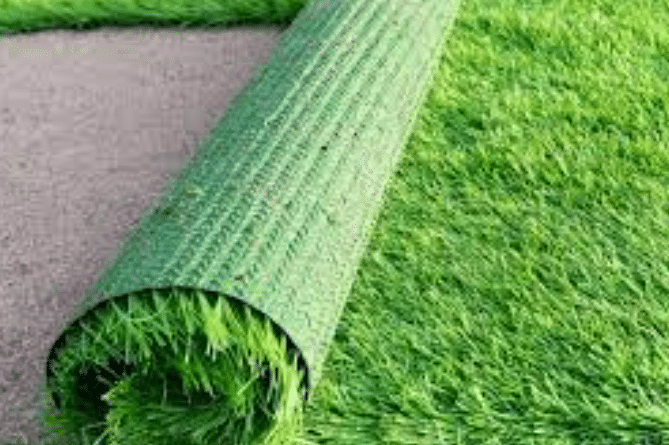 Repairing your lawn with artificial turf is a worthwhile investment. Artificial grass is low-maintenance and eco-friendly. It will help you save a significant amount of money on your water costs. Furthermore, it remains fresh, lush, and green even during the dry winter months.
However, replacing their entire lawn with artificial turf is not always possible for those on a budget. Even with its water-saving features, replacing a lawn entirely with artificial turf can be a major financial investment. Fortunately, budget lawn ideas like artificial turf can help you save money and maintain a beautiful green lawn.
If budget is your primary concern, then consider replacing only the sections of your yard that are less important to you. For example, if your front yard is where the public will see it but not where the family spends most of its time, budget for artificial turf in this area rather than a complete overhaul of every part of the backyard.
Damaged spots caused by pet urine or even pests are unsightly blemishes on any lawn. In comparison, the budget may be an issue when replacing damaged parts entirely with artificial grass.
Make A Rock Garden
One of the simplest, cheapest, and most appealing methods to fill space in any front or backyard is to install a rock garden beside artificial turf. Garden rocks, crushed stones, and gravel can all be sorted by color and arranged in attractive patterns. 
It's also a terrific method to draw attention to edible gardens, trees, and artificial grass.
The best budget lawn ideas like artificial turf are a combination of many different parts. Whether you're budgeting your time, money, or energy to replace damaged areas or use artificial grass where it's needed most, taking the budget into account is a smart option.
A rock garden that can be used for perennials and vegetables may cost half as much as a complete front yard replacement with artificial turf. The savings in water alone will pay off with a bonus of homegrown organic produce!
Break Up Green Space With Mulch
Mulch is an efficient way to break up green space when used in conjunction with artificial turf. It also creates space for the garden of your dreams. As gardening's hidden weapon, Mulch makes establishing an edible garden, trees, or lovely rows of flowers healthier while also helping to improve soil fertility and weed control. It's budget-friendly, easy to use, and can be placed right on top of existing lawns.
Conclusion 
With landscaping, you can create a vibrant flowerbed or contrast bright green plants with a black mulch. The Artificial Grass Pros in San Diego are experts with all kinds of synthetic grass and turf ideas. You can contact us at (619) 332-1177 to brainstorm some creative ways to increase your property's value. 
Get A Free Quote From The Best Artificial Grass Installers In San Diego!
Contact our experts today to get a free quote and more information about artificial turf installed on your roof. Call Artificial Grass Pros at (619) 332-1177 in San Diego, CA, today to get the work started!