Budget Lawn Ideas: Artificial Turf And More San Diego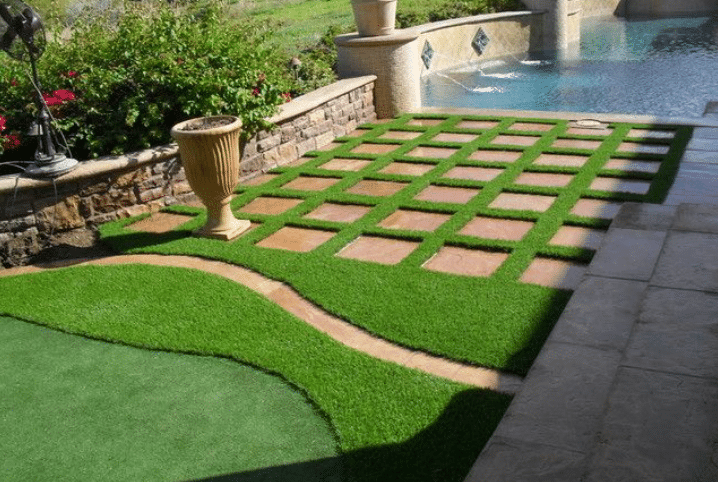 Saving money is always a smart decision, especially in today's economy. Whether you're a homeowner or landscaper, there are many things that can be done on the cheap, which will give your lawn a beautiful new look. Ideas like artificial turf and more will be discussed here!
If you wish to save money with a new lawn, your vision for a new front and backyard doesn't really mean that you must cover your entire yard in artificial turf. If this is too expensive and you want to use a patch here and there, that's fine! 
You can simply create the look of artificial turf by painting your lawn with a special paint which will give it a very similar appearance. Ideas like these are great for those on a budget who still want an aesthetically pleasing lawn.
If you're on a budget, then don't worry! We have a few smart fronts and backyard solutions for you. It looks fantastic and will not empty your wallet. 
Make A Rock Garden 
Installing a rock garden alongside synthetic turf is one of the easiest, most cost-effective ways to have a fantastic lawn. Synthetic turf is excellent on its own, but adding a rock garden can add another level of beauty and style to your yard. Artificial grass will be the main feature, while the rock garden adds an exciting look that's sure to impress guests.
Create A Walkway
Sizable blocks of stone can be found at an affordable price in garden outlets. You can use these to create an interesting walkway that will give your backyard a cool new look. Artificial turf, by itself, is already wonderful and eye-catching. Adding this kind of path just makes it better!
Pavers: Introducing Your New Patio
Instead of a single-toned grassy lawn, you can add an element of colorful relaxation. Adding a patio area with pavers adds another element of luxury and fun to your backyard. By adding an additional feature like this, you can truly make it into something special that people will love!
Break Up Green Space With Mulch
Using mulch alongside artificial turf is an effective way to break up green space. By using mulch, you can create some depth and make everything pop! You can also use landscaping fabric under your artificial lawn to help keep weeds at bay.
Conclusion
Call us today at (619) 332-1177 for more info on our Artificial Turf products! At Artificial Grass Pros in San Diego, CA, we provide quality services at the most affordable rates in town!