How To Select The Best Artificial Grass For Your Lawn In San Diego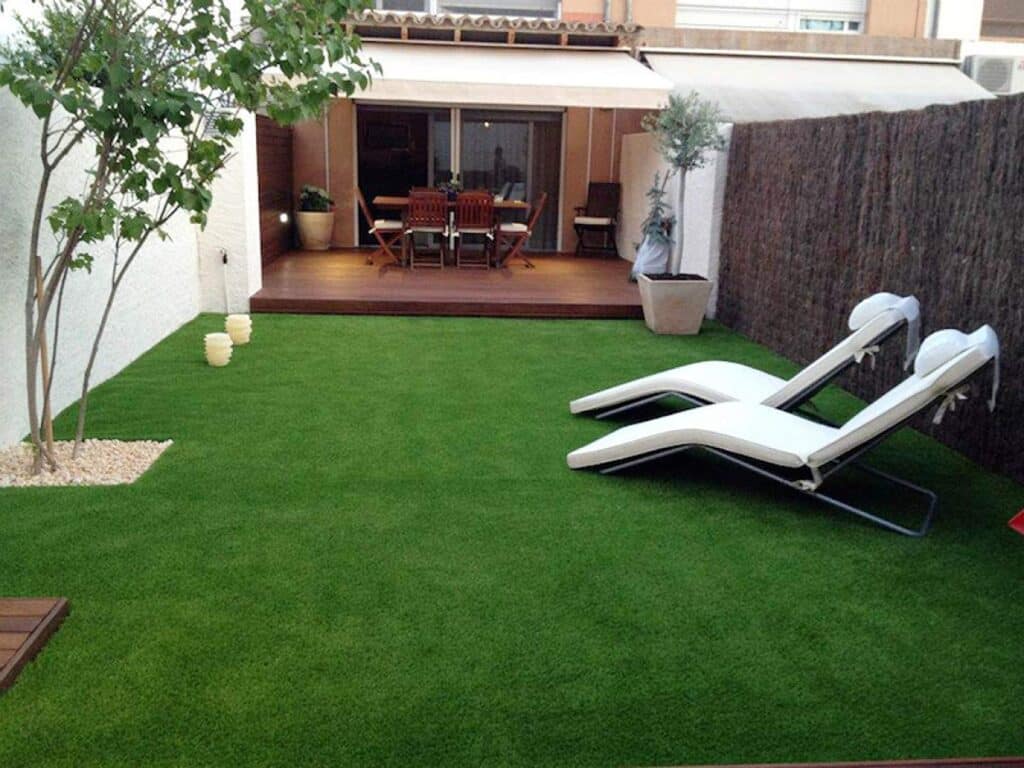 For most homeowners, having a lovely lawn is frequently very difficult to achieve. 
Many people find it challenging or inconvenient to maintain the ongoing watering, mowing, weeding, and fertilization requirements of real grass. 
However, selecting the best fake grass for your lawn can be a daunting undertaking. Since there are numerous varieties of artificial grass available, choosing the ideal one for your lawn necessitates careful consideration of the following factors: 
How your lawn grass will be used.

Your living situation How much money do you have to spend.

Your goal for your fake grass appearance.
Fortunately, there are so many brands available that it's simple to locate grass that will meet your requirements, preferences, and price range. 
The Situation 
You should think about your local environment, particularly weather patterns and the severity of the seasons. Because of its improved draining technology, Cloud Nine artificial grass is a fantastic option for areas that experience heavy rainfall. 
The Ideal Look 
It is beneficial to have an idea of the appearance you want your artificial grass to have. Do you have a preference for material, height, or color? Is aesthetics, functionality, or both the goal? If you are interested in gardening and seeking one of the most aesthetically pleasing forms of grass, Platinum Artificial Grass is a superb option. 
With its distinctively vivid hue, the Platinum is perfect for landscaping around patios, fountains, and swimming pools. The recommended, typical length for the majority of landscapes uses the blade length. When put, the Platinum's higher pile height (or height of the layers beneath the infill) gives it a smooth appearance, making it one of the most popular artificial grass kinds for landscaping applications. 
FAQs
Which Artificial Grass Is The Best?
Nylon-based synthetic grass. Nylon-made artificial grass is more weather resistant than polypropylene-made artificial grass. If you're looking for an artificial lawn that will survive kids and pets, nylon grass is a particularly durable form of plastic fiber. 
What Is Artificial Grass Ideal Thickness? 
The ideal pile height is between 20 mm and 30 mm if you want to have the best of both worlds. With the proper pile density and a freshly mowed appearance, your grass should be tough enough to withstand heavy foot activity. 
How Is The Quality Of Artificial Grass Determined? 
There are two techniques to assess the weight of artificial grass: face weight and backing weight. The amount of yarn per square yard of turf is known as face weight. Denser and longer artificial grass has a higher face weight. Thick artificial grass means a higher face weight.
In conclusion, there are various artificial grass types to suit almost every requirement, desire, and price range. Contact Artificial Grass Pros at (619) 332-1177 today!
Artificial Grass Can Help You Save Money
Artificial Grass Pros has a large range of synthetic turf to meet your needs! For added peace of mind, any turf installed by our trained professionals comes with a 15-year warranty. Request an estimate from Artificial Grass Pros today to get started or for more information!
Synthetic Turf
Golf Putting Greens
Playground Turf
Pet Turf
Shade Sails
Tree Well Surfacing
Playground Safety Surfacing
Applications
Turf Maintenance
Installations