Make Your Rental Property Stand Out with A Putting Green In San Diego, CA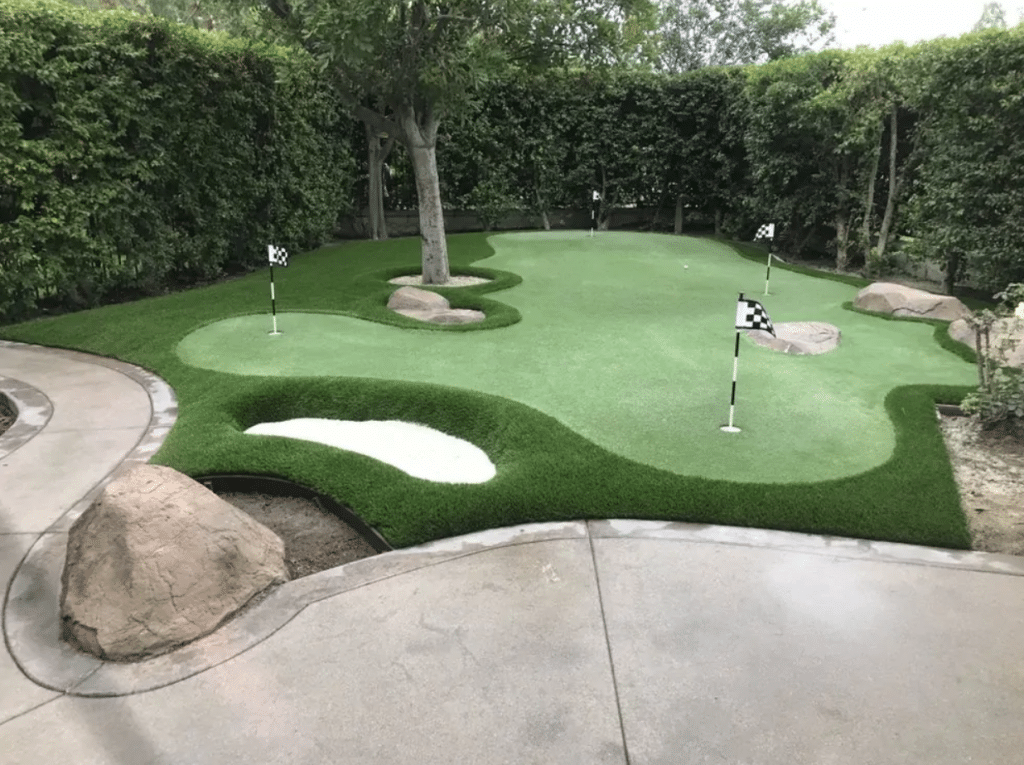 Commercial Turf Putting Greens
Are you looking for new and creative ways to attract tenants? You have come to the right place, offering the perfect solution. You can start by installing a backyard putting green in your property. That will not only make your property more attractive than its competition but at the same time, you will be able to offer and safer and more fun backyard for your future residents.  Artificial Grass Pros will not only install putting greens in your backyard but will also assist you with Tree Wall Surfacing San Diego, as requested.
Benefits Of Backyard Putting Greens For Rental Properties
There are so many housing options available in the market in recent days. People are looking for more than a place to live. Green places provide residents with the aesthetics they desire and a place for people to get some outdoor fun. Apart from that, artificial grass is a long term investment that requires minimal maintenance.
Let's consider some of the many ways artificial grass can improve your property and attract the right prospective customers
Adds A Fun, Recreational Space For Residents
By installing putting greens, you give your residents a chance to have a healthy outdoor life where they can have fun with their families. It is an excellent addition to a home for both children and adults alike. You can also design and install customized mini golf for yourself and your kids to keep them happy. Since you can cut artificial grass into any shape and size, you can level up the difficulty level in another corner of the backyard for adults.
Provides A Safer Outdoor Surface
Artificial grass is usually softer and is more shock absorbent than real grass. That will significantly reduce the stress associated with families with kids running around in the backyard. It is also non-toxic and non-allergic, enabling people with allergies to come out and have fun together with their families.
It's A Long-Lasting Investment
Artificial grass is a long term investment and pays off for itself over the years. It requires almost no regular maintenance, and most of the high-quality turfs come with a lifetime warranty of up to 10-15 years. This investment's benefits include appealing property, providing better features for your tenants, and providing high-quality living standards overall.
If you are looking to make your property shine among its competitors, make sure to install Artificial Grass right away. We guarantee it will be the best decision you have ever made to ensure that you find the right tenants. Artificial Grass Pros will also provide you with an additional add on feature of Tree Wall Surfacing San Diego. Call us now at (619) 332-1177.
To get your free artificial grass estimate today, or if you have any questions about our great service, contact the professionals at the top artificial grass and synthetic turf installation company in San Diego.