How to Reclaim Your Weekends With Artificial Grass In San Diego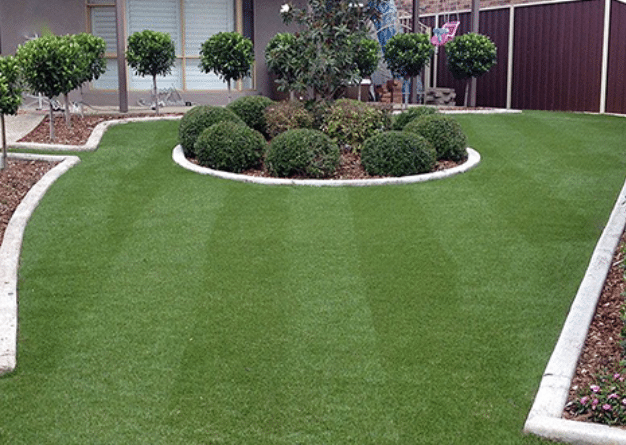 Spring has arrived, and summer is just around the corner, and no one wants to be stuck at home doing yard work when there is fun to be had and the sun to enjoy in. Those with lush, green lawns, on the other hand, are frequently chained to their homes, requiring a large amount of lawn maintenance and upkeep.
The artificial grass installation cost, in most cases, will more than make up for itself since artificial grass not only saves money on maintenance and upkeep but it enables homeowners to reclaim their weekends.
An overgrown lawn can rapidly turn even the most beautiful home into an eyesore on the block, and the sheer amount of work required to maintain a grass lawn eats up valuable weekend hours and time spent with family. Taking care of a property isn't always worth the price of admission, especially during the summer.
Caring For A Grass Lawn
Any typical grass lawn necessitates a lot of attention. However, the amount of time the average lawn owner spends in their yard each week may come as a surprise. According to a recent study, the average American spends 37 hours per year on lawn maintenance. While the artificial grass installation cost may be a significant initial investment, artificial grass will save homeowners money to reclaim their weekends and use them for enjoyable purposes.
Many artificial grass installation companies are also equipped to install artificial turf soccer fields and artificial turf playgrounds. Both of these artificial grasses require little or no upkeep, therefore saving individuals time as well. Individuals with children need not stress over messy play when they have artificial turf soccer fields at their disposal; parents can easily clean up immediately after play is through.
In addition, artificial spaces such as artificial turf soccer fields and playgrounds provide an interactive environment for kids to enjoy freely without having to. Those who have a lawn spend an average of four hours a week maintaining it, with most of the effort taking place on weekends.
Artificial Grass Gives You The Gift Of Time
Artificial grass is gaining popularity due to its capacity to provide people the freedom of time and energy, in addition to its water-saving qualities and a laundry list of other advantages. If artificial grass isn't already installed on your property, it may be time to consider artificial turf installation. Installing synthetic grass can not only save homeowners money in the long run, but it can also give them certain freedom that would otherwise escape them.
Conclusion 
While your neighbors are wasting time and energy mowing, watering, fertilizing, and weeding, you'll have a beautiful, natural-looking, and feeling yard without the exhaustion.
It's something you owe to yourself. Allow fake grass to take the place of yard care, giving you more time to enjoy your summer. Call (619) 332-1177 today for a free in-home design consultation from Artificial Grass Pros in San Diego.
Get A Free Quote From The Best Artificial Grass Installers In San Diego!
Contact our experts today to get a free quote and more information about artificial turf installed on your roof. Call Artificial Grass Pros at (619) 332-1177 in San Diego, CA, today to get the work started!